Aromatic Oils
We love finding essential oil companies that share our beliefs in using organic, wildcrafted, and sustainably sourced oils. Every oil speaks differently to us, and we would never recommend any products we wouldn't use ourselves.
Disclaimer: This website includes affiliate and referral links. If you make a purchase through them, we may receive a small commission at no extra cost to you.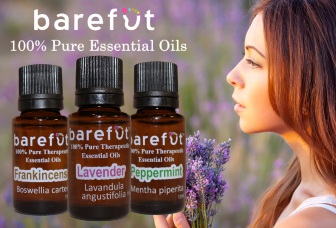 barefut
Founded in 2010 to meet local need, barefut has flourished through online sales and word of mouth. They offer organically grown, ethically sourced essential oils at affordable prices.
Aromatics International
Founded in 1994, Aromatics International offers certified organic, organically grown, or wildcrafted oils from small-scale distilleries around the world.
SoBotanical Apothecary & Aromatherapy
Since their opening in 1987, SoBotanical has stayed true to their mission of offering sustainably sourced, organic oils, free of pesticides and fungicides, priced at true market value.
Artisan Aromatics
Founded in 1993, Artisan Aromatics offers organic, wildcrafted or conventionally cultivated essential oils directly from small-scale farms and essential oil distilleries, and have SDS and GC-MS testing done on all of their essential oils.
We love learning about new EO companies in the U.S. Do you have a favorite you'd like us to try?
Send us a note at info@dreamofblends.com and we'll take a look!